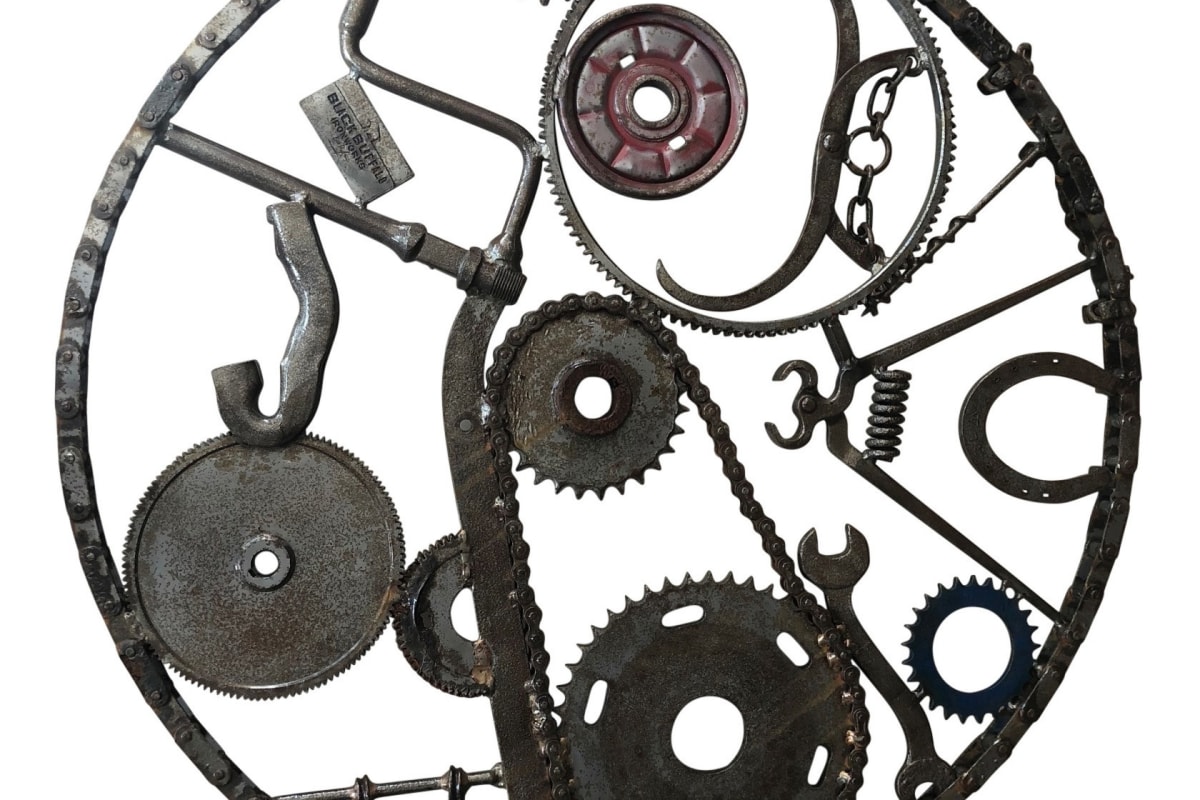 Iron working, something that wouldn't immediately spring to mind when thinking of legendary singer-songwriter Bob Dylan. But, according to the artist himself: "I've been around iron all my life ever since I was a kid, I was born and raised in iron ore country"— "where you could breathe it and smell it every day. And I've always worked with it in one form or another."
'Iron Wall Hanging III' measuring 37 1/8 x 37 1/8 x 2 1/2 is made out of a recycled iron chain welded into a circle with a variety of iron and recycled vintage objects inside of it. This sculpture acts as an artistic representation of Dylan's upbringing, with a variety of metal tools and scrap metal instruments, such as a spanner, horseshoe and gears. It encapsulates his boyhood growing up around these implements and a great iron industry, especially in the mining of iron ore.

He calls these sculptures "Gates" as they act as a means to transport the viewer into the time and place of his youth. They are portals into another world, one of industry, mines and furnaces. These sculptures are not Dylan's first venture into the world of metal work however. In 1978, Dylan told the Minnesota Times that when he returns to his home state: "I like to blast sculpture out of metal".